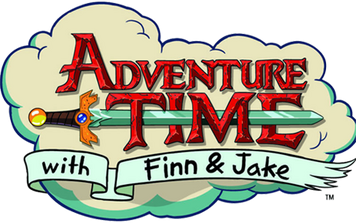 Adventure Time is an American animated television series created by Pendleton Ward for Cartoon Network. The series follows the adventures of Finn, a 13-year-old human boy, and his best friend Jake, a dog with magical powers to change shape and grow and shrink at will. Finn and Jake live in the post-apocalyptic Land of Ooo. Ward describes Finn as a "fiery little kid with strong morals", while Jake is based on Tripper Harrison, Bill Murray's character in the movie Meatballs. The series is based on a short produced for Frederator's Nickelodeon animation incubator series Random! Cartoons. After the short became a viral hit, Cartoon Network picked it up for a full-length series that previewed on March 11, 2010 and officially premiered on April 5, 2010, and the series has been a critical and commercial success.
Ultimate Nickelodeon Brawl Stars X
Edit
Finn and Jake appear as a duo character in Ultimate Nickelodeon Brawl Stars X. They are PlayStation 3 exclusive and the only characters who aren't owned by Nickelodeon, but instead by Cartoon Network. Though it is one of Cartoon Networks most popular show it first aired on Random! Cartoons on Nickelodeon.
Cartoon Network Crossover Chaos!
Edit
Marceline was the first character confirmed for the Adventure Time series. She wears her outfit from the episode "What Was Missing", probably to allow her to fight in the sunlight.
Ad blocker interference detected!
Wikia is a free-to-use site that makes money from advertising. We have a modified experience for viewers using ad blockers

Wikia is not accessible if you've made further modifications. Remove the custom ad blocker rule(s) and the page will load as expected.