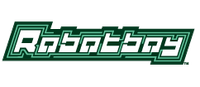 Robotboy is a British animated television series which is produced by French production company Alphanim with TV Channels France 3 and Cartoon Network Europe as well as LuxAnimation. It was created and designed by Jan Van Rijsselberge and was directed in Alphanim's studio in Paris by Charlie Bean, who worked on other programs such as The Adventures of Jimmy Neutron: Boy Genius for Nickelodeon and Camp Lazlo for Cartoon Network. It was first aired in the United Kingdom on 1 November 2005 on Cartoon Network. The pilot episode premiered in the United States on December 28, 2005 as part of a "sneak peek" preview week for the network's new Saturday morning cartoon lineup that debuted on January 14, 2006. This show is still running at the present time in the United Kingdom, Eastern Europe, and Germany but is no longer shown in North America or Asia territories.
Cartoon Network Crossover Chaos!
Edit
Robotboy appears as a playable character in Cartoon Network Crossover Chaos! He is able to switch between his Active and Super Active mode, each form having its own specialities.
Ad blocker interference detected!
Wikia is a free-to-use site that makes money from advertising. We have a modified experience for viewers using ad blockers

Wikia is not accessible if you've made further modifications. Remove the custom ad blocker rule(s) and the page will load as expected.